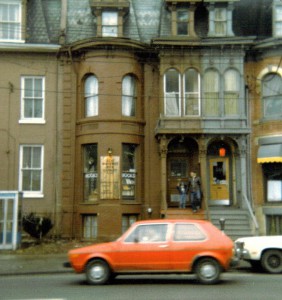 Since 1977
Great Books had its start as a bookstore called Great Northwest Book Company on Jarvis Street in Toronto, Ontario back in 1977.
To Newmarket's Historic Main Street
The bookstore moved several times since then — including to Newmarket, Ontario where we spent many years on the historic Main Street.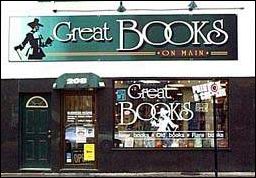 The Historic Williamsford Mill
In 2006, we purchased the Williamsford Mill, a historic grain mill just south of Owen Sound on Hwy 6. Although we initially thought it would be a turnkey operation, it took us nearly 4 years to renovate and restore the historic building, but we finally opened in July 2010. The Mill was built in 1892, making it one of the oldest mills in all of Ontario.
Still Full of History
One of our customers came in recently to tell us how much trouble he got into back in 1937 as a young boy when he engraved on one of the mill's wooden beams, which is still present in the main dining room! Come visit us at the Mill to see if you can find it!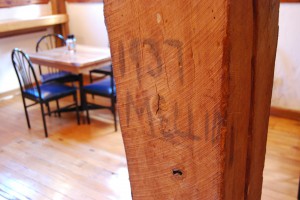 Great Books & Cafe at the Williamsford Mill
In July 2010, we had our Grand Opening with the support of our amazing community! We now offer a full restaurant, where we serve healthy homemade breakfasts and lunches with a focus on healthy, organic and local food wherever possible.